– The couple of singer Justin Bieber and supermodel Hailey Baldwin have boldly spent 25.8 million USD  to buy a luxury villa in the US.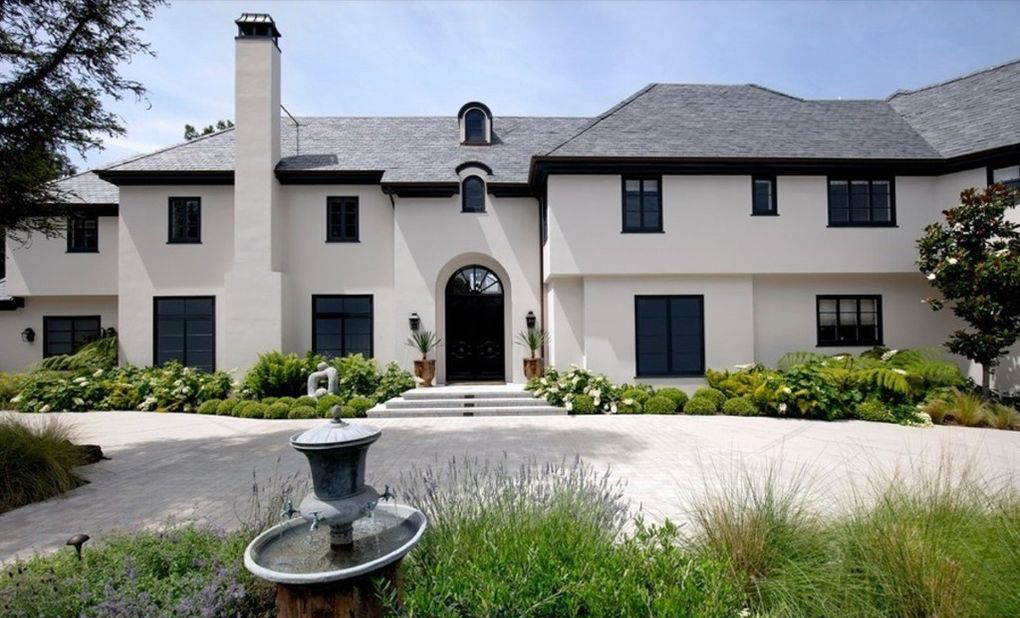 It is known that this house was built in the late 1980s. In 2015, the villa was offered for sale for 42 million USD after being renovated and redecorated. After many discounts, Justin and his wife were able to buy it for 25.8 million USD .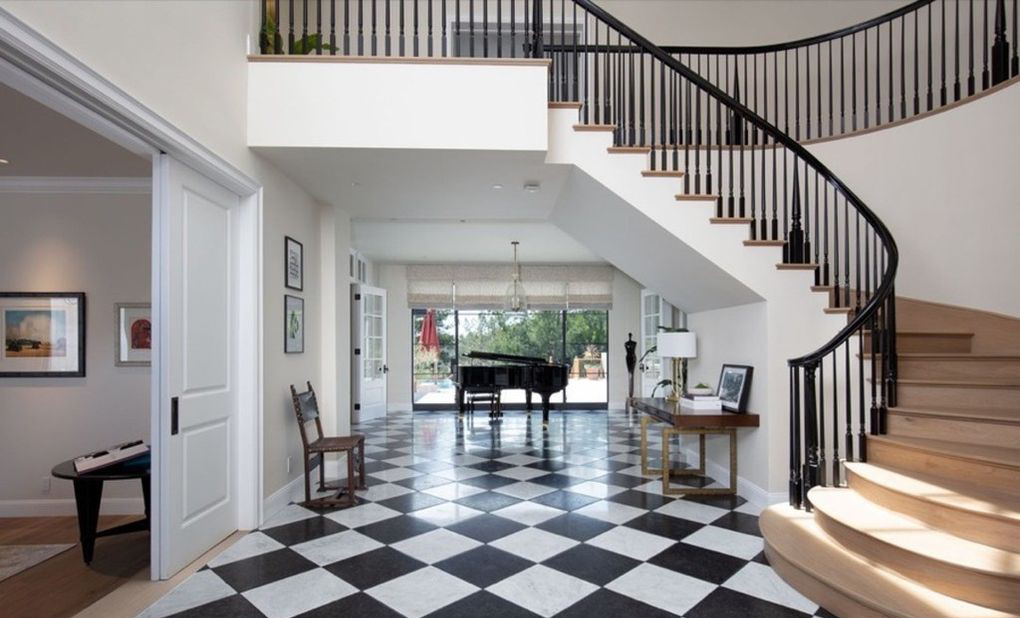 This new place is twice as large as the house they are currently living in, with 3,000 square meters including 7 bedrooms, 10 full bathrooms and a variety of high-end amenities. A grand two-story lobby features black and white checkered stone floors, along with an elegant curved staircase.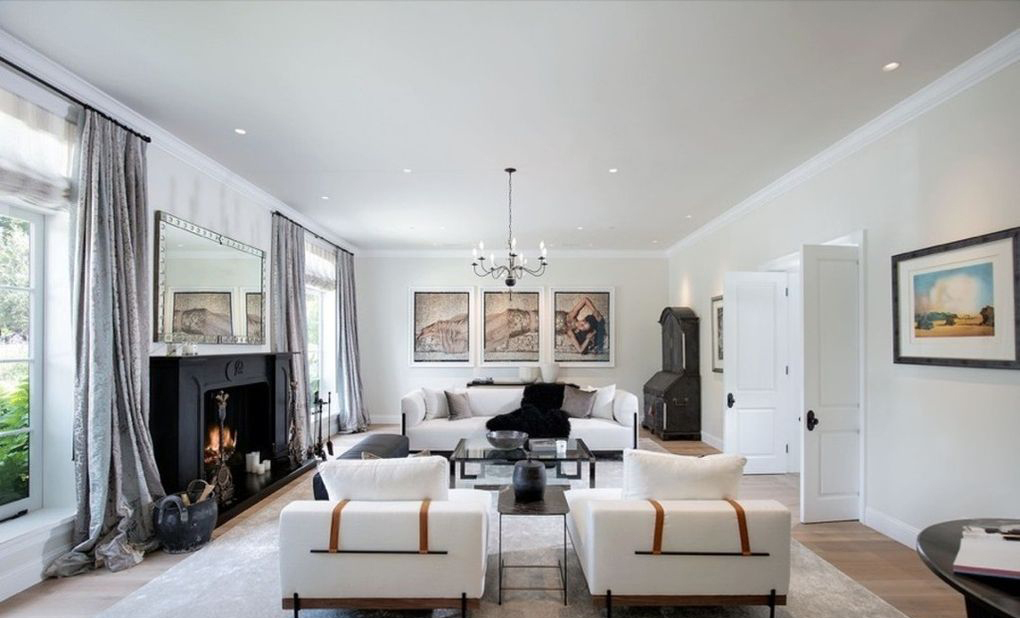 There's a huge black fireplace in the living room, plus a family room that opens up to a kitchen space equipped with a range of designer stainless appliances.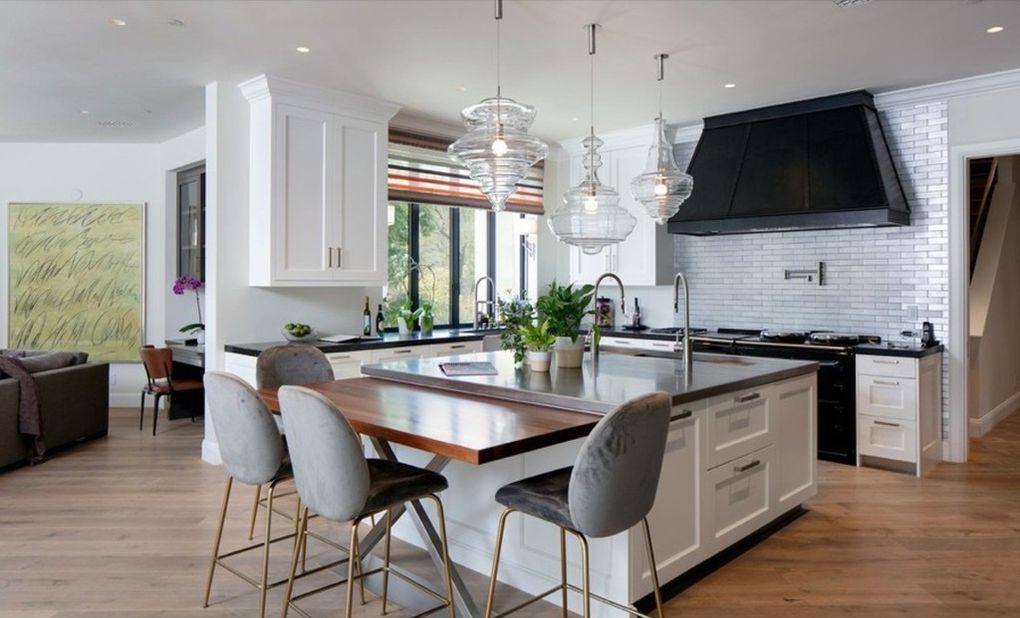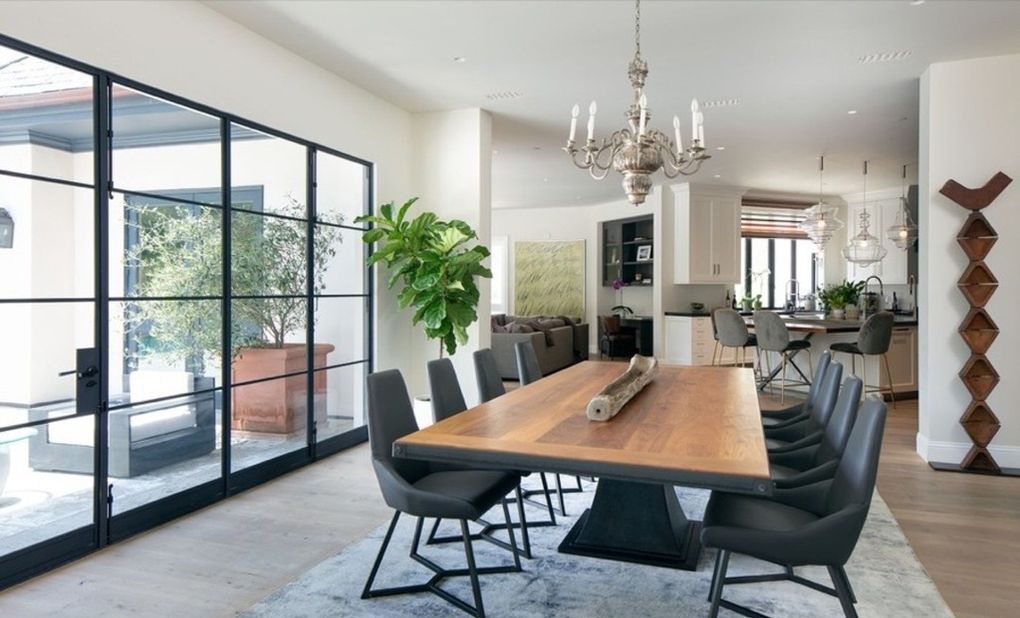 The dining room is an open space that can step out into the garden area. Wooden furniture is also used to increase the feeling of luxury.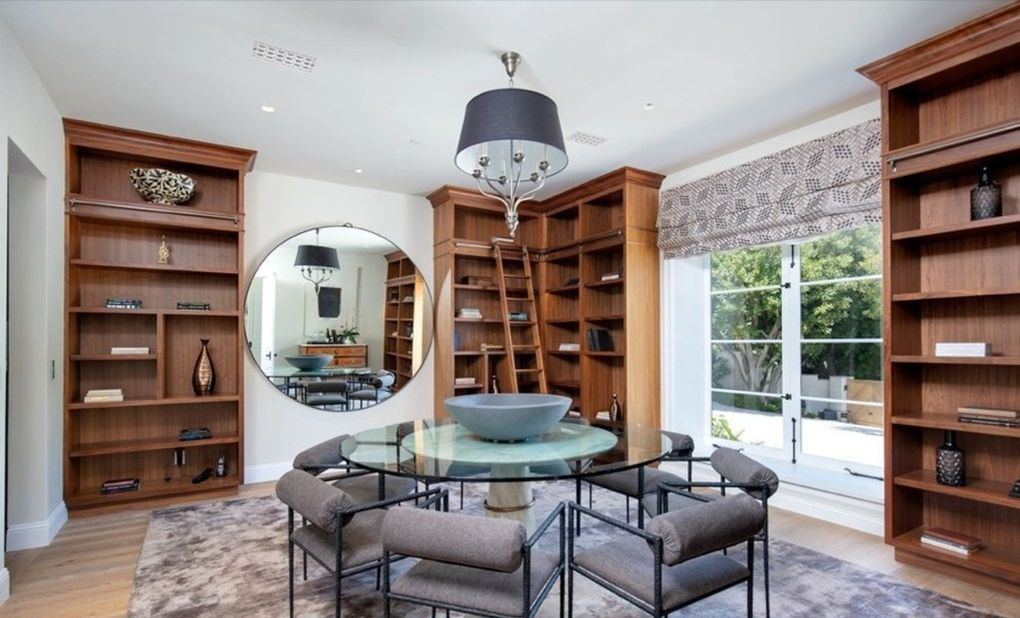 The young couple's new home is close to the homes of Magic Johnson, Eddie Murphy, Sylvester Stallone, Sofia Vergara and Denzel Washington.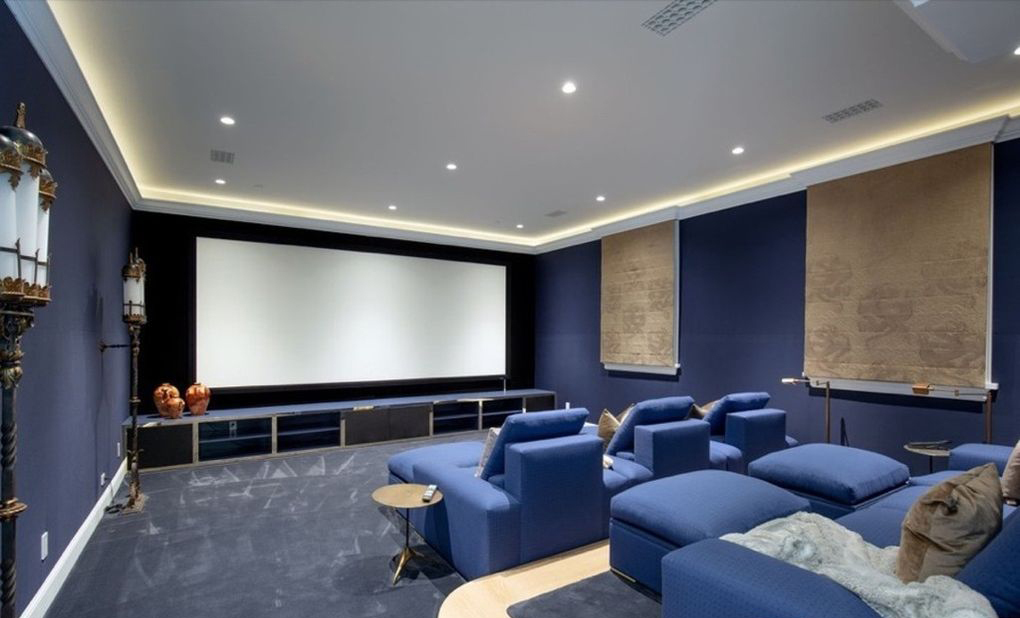 A mini cinema is designed on site.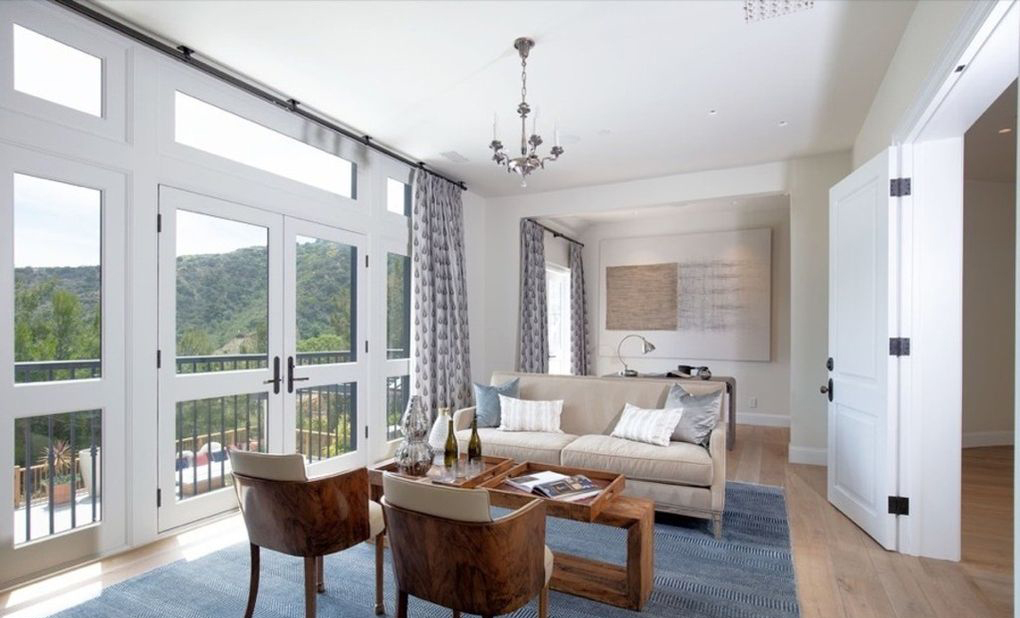 Upstairs, the master suite has a private living room and floor-to-ceiling glass walls with views of the surrounding mountains.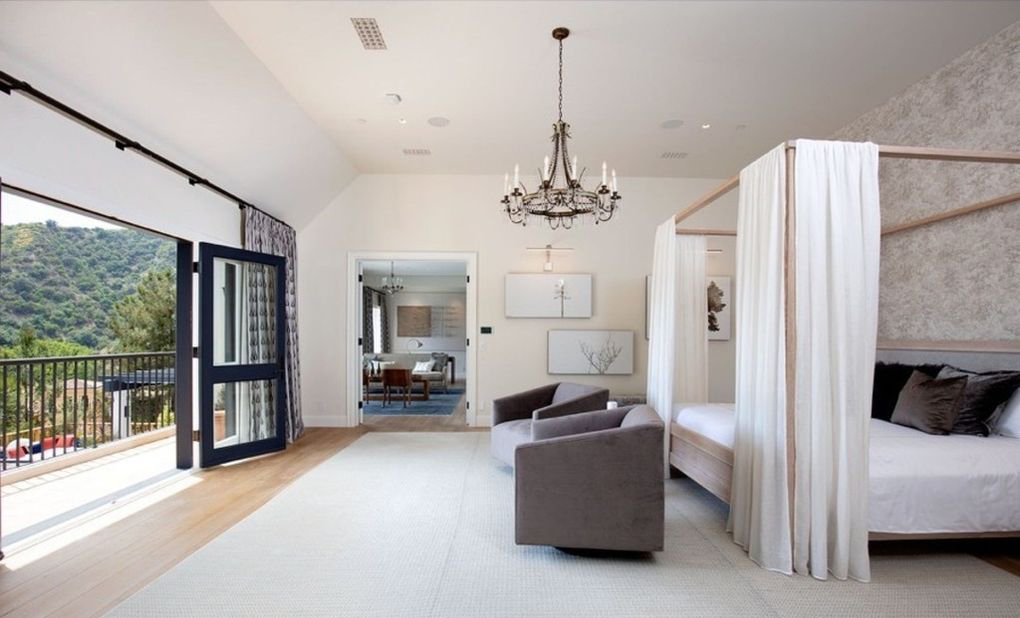 The bedroom has a spacious and airy balcony.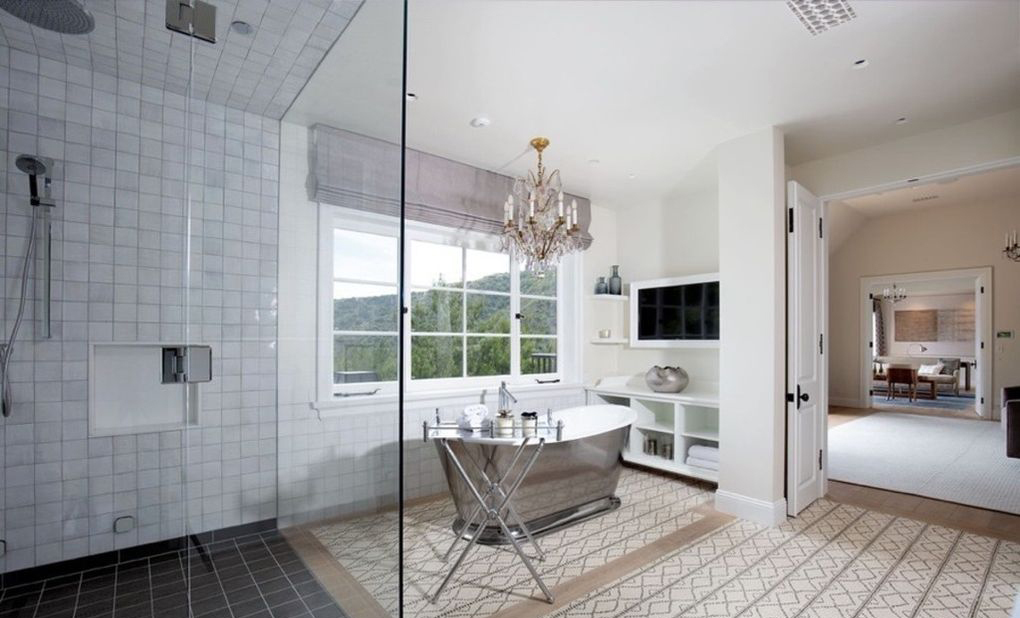 A spa-style bathtub is equipped with a chandelier that hangs above the soaking tub in the well-appointed space.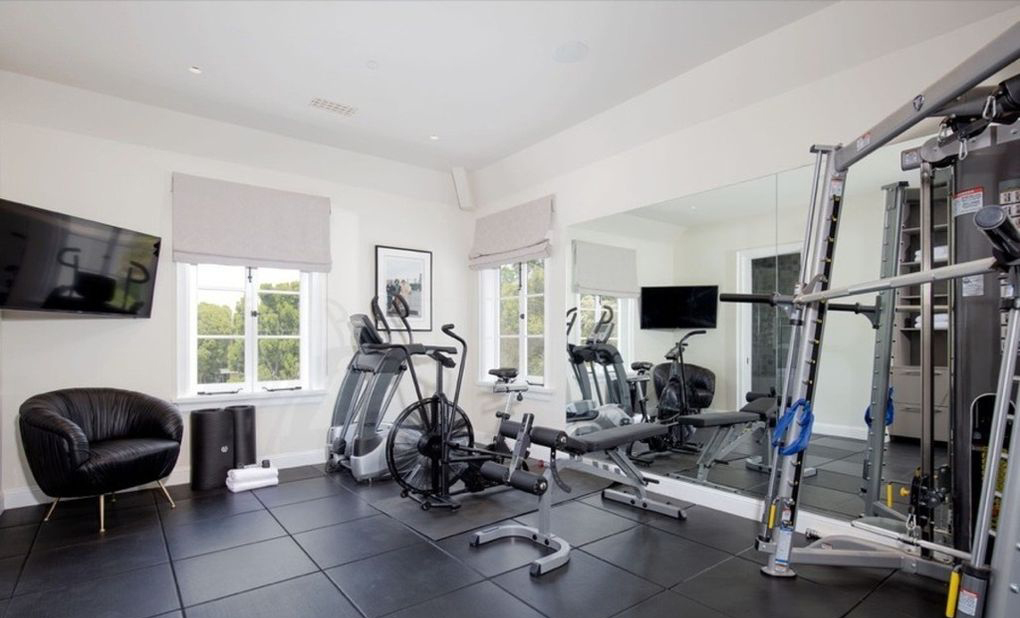 Sports training area with fully equipped gym.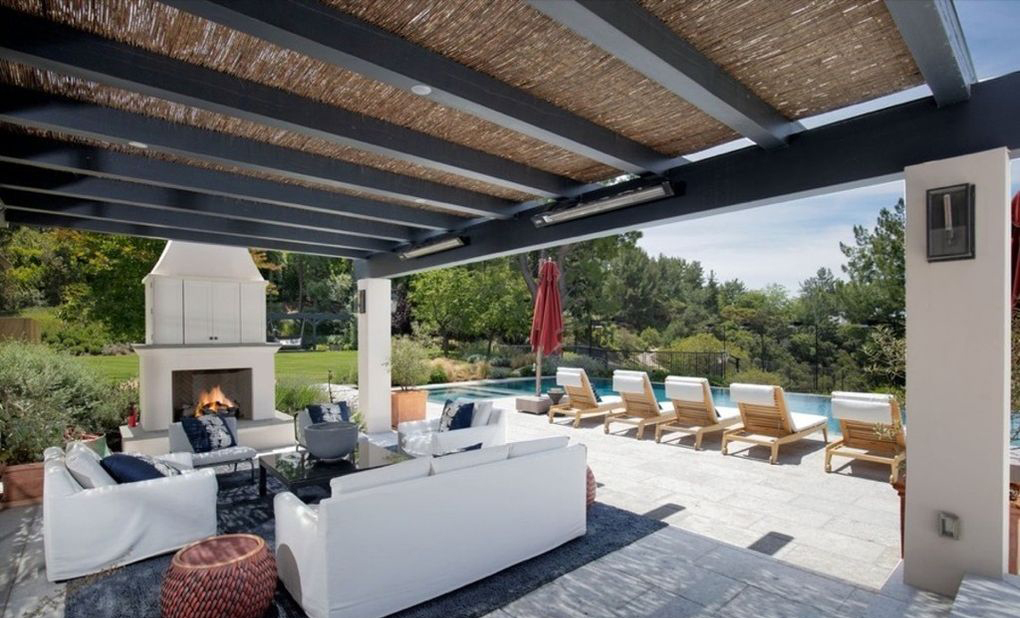 The outdoor space next to the swimming pool, surrounded by airy green space, is suitable for parties with family and friends.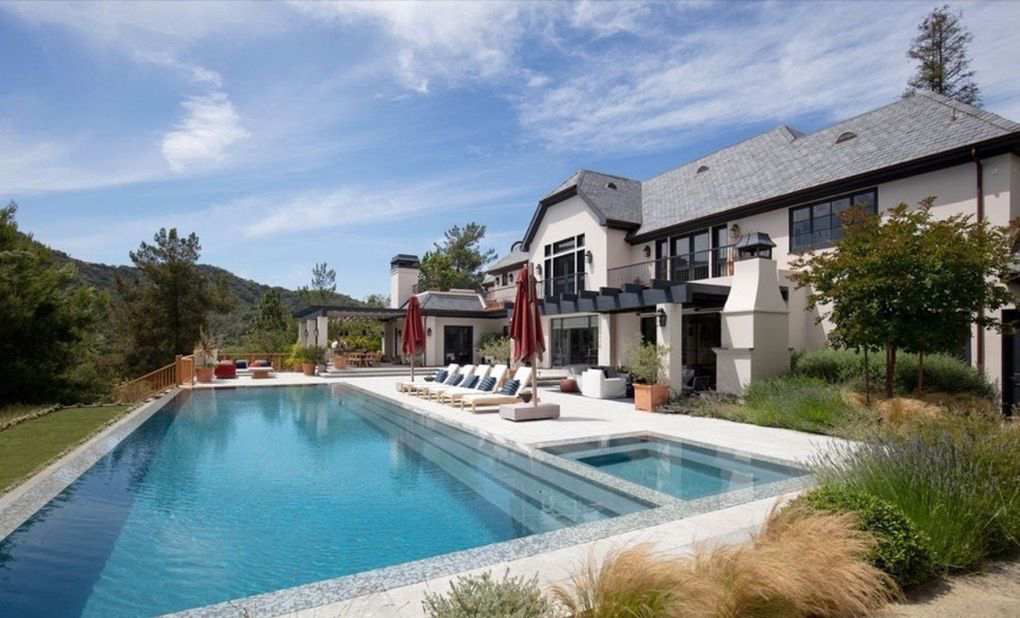 A large swimming pool on the grounds of the young couple's villa.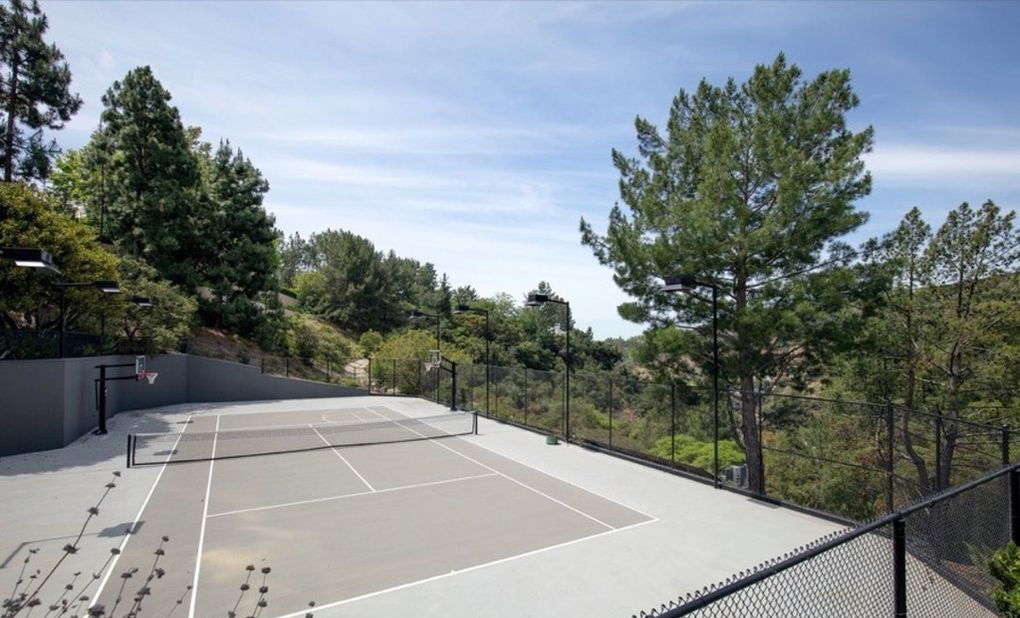 Tennis court.