In the movie Only Murders in the Building, Selena Gomez transformed into the most beautiful bride on social networks with "huge" likes from fans.
Closing the noise after the controversy with Hailey Bieber, singer Selena Gomez recently said that she is participating in a famous movie project called Only Murders in the Building. And the photo wearing a wedding dress walking through the streets of New York is speculated to be part of the series of this movie.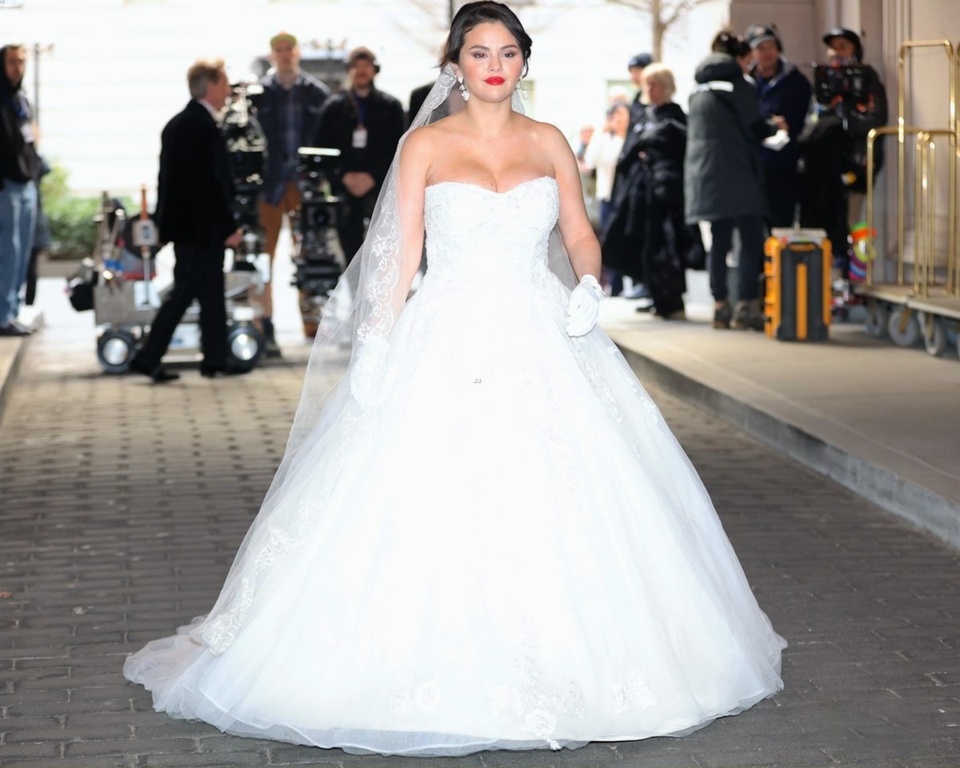 A series of photos of Selena Gomez wearing a white wedding dress, showing off her bust, were widely shared on social networks on March 22.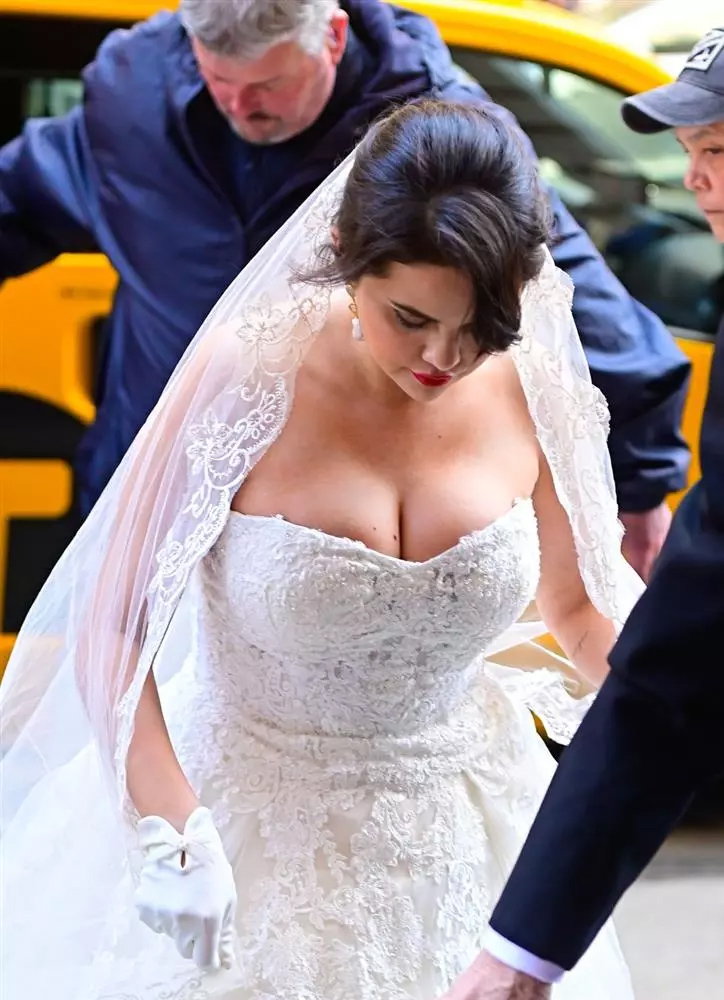 In this series of images, Selena Gomez looks gorgeous in a flowing, elegant lace dress. Many people walking on the street also had to stop to look at this beautiful appearance of the actress.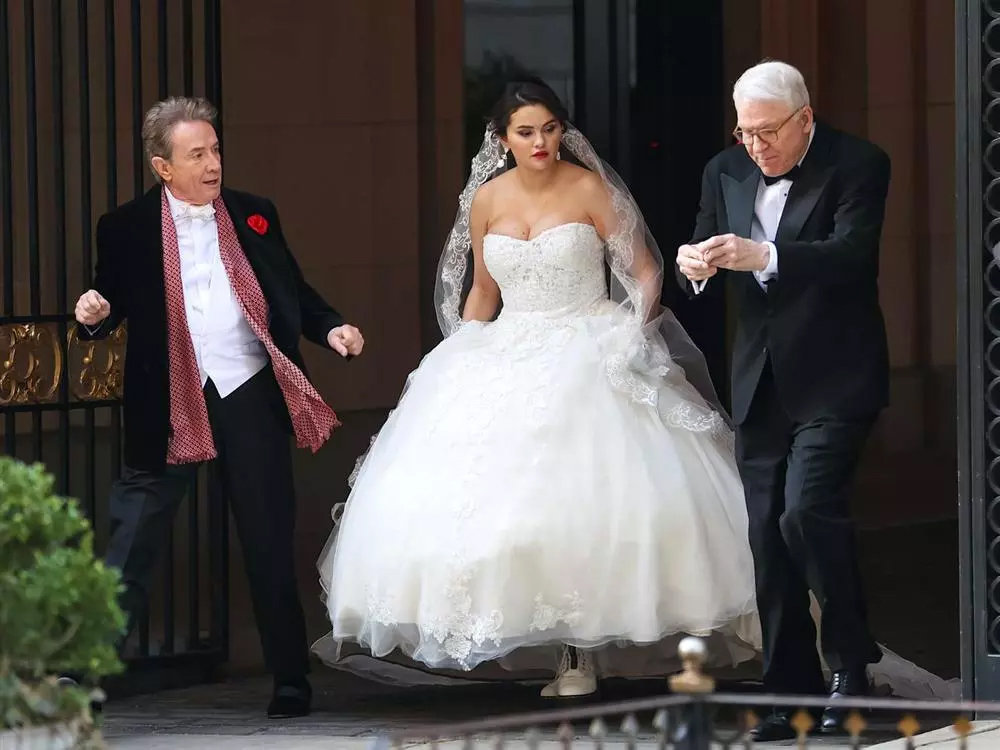 Even though it was just filming, these images were very excited by the online community, they thought she was so beautiful in her wedding dress. Many viewers also hope that Selena will soon find her other half and live happily. Responding to those wishes, the actress revealed that she is still single and has no plans to marry anyone in the near future. On her personal page, Selena Gomez also posted a photo of herself wearing a beautiful wedding dress, making the online community "sit still".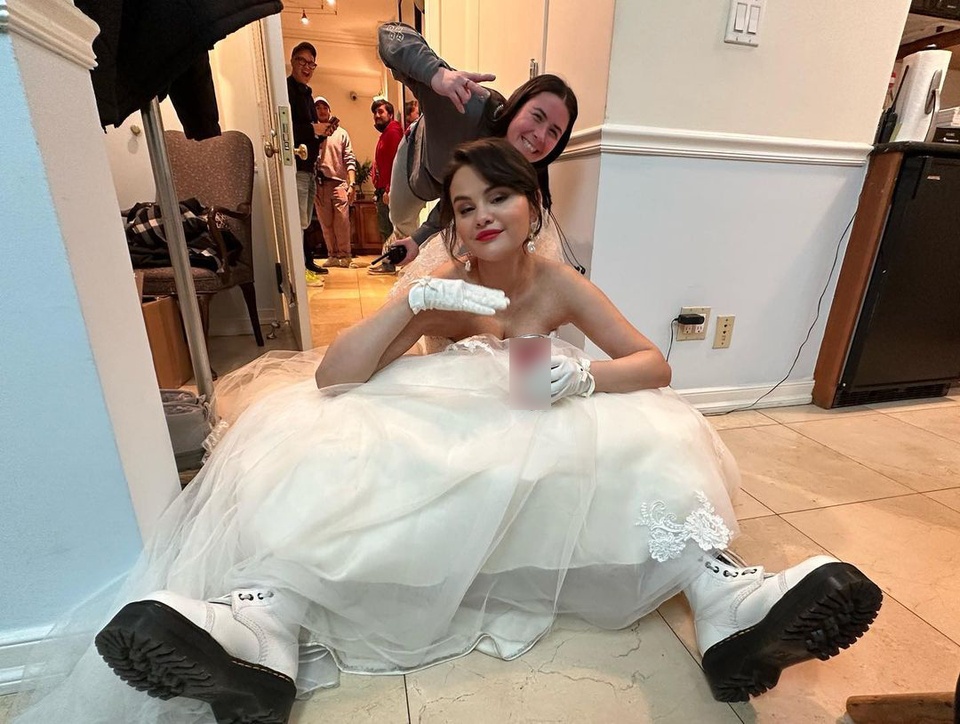 Possessing more than 400 million followers on Instagram, Selena posted a photo and received many compliments from fans. To date, this photo has more than 14 million likes, tens of thousands of comments and shares. Closing the noise last night when Selena spoke up to defend Hailey Bieber, Selena's beauty in her wedding dress still attracts many people.
Not only discussing Selena's beauty, many fans also think that she possesses an extremely attractive acting talent. The actress actively lost weight to have a beautiful body, as well as transform herself well into the character Mabel. In the popular series Only Murders in the Building, she was highly appreciated by experts for her role. Selena's presence in this film also somewhat affirmed her reputation when she took on the main role. Film critics also said that she had a more mature acting style compared to previous films. Therefore, it is impossible not to recognize Selena Gomez as a "perfectly talented" woman in the UK.