The fact that Selena Gomez did not mention her close friend Francia Raisa, who donated her kidney, in the documentary and recent interviews, caused the singer to receive many mixed reactions.
In her latest interview with Rolling Stone, Selena Gomez admitted that she does not have many close relationships with her colleagues in the entertainment industry. Her only close friend in showbiz is Taylor Swift.

However, this sharing by Selena Gomez caused her to be criticized by public opinion and upset by her close friend who donated her kidney to Francia Raisa. The female singer born in 1988 unfriended Selena Gomez on the social network Instagram and commented "How interesting" under the post about Selena's latest share.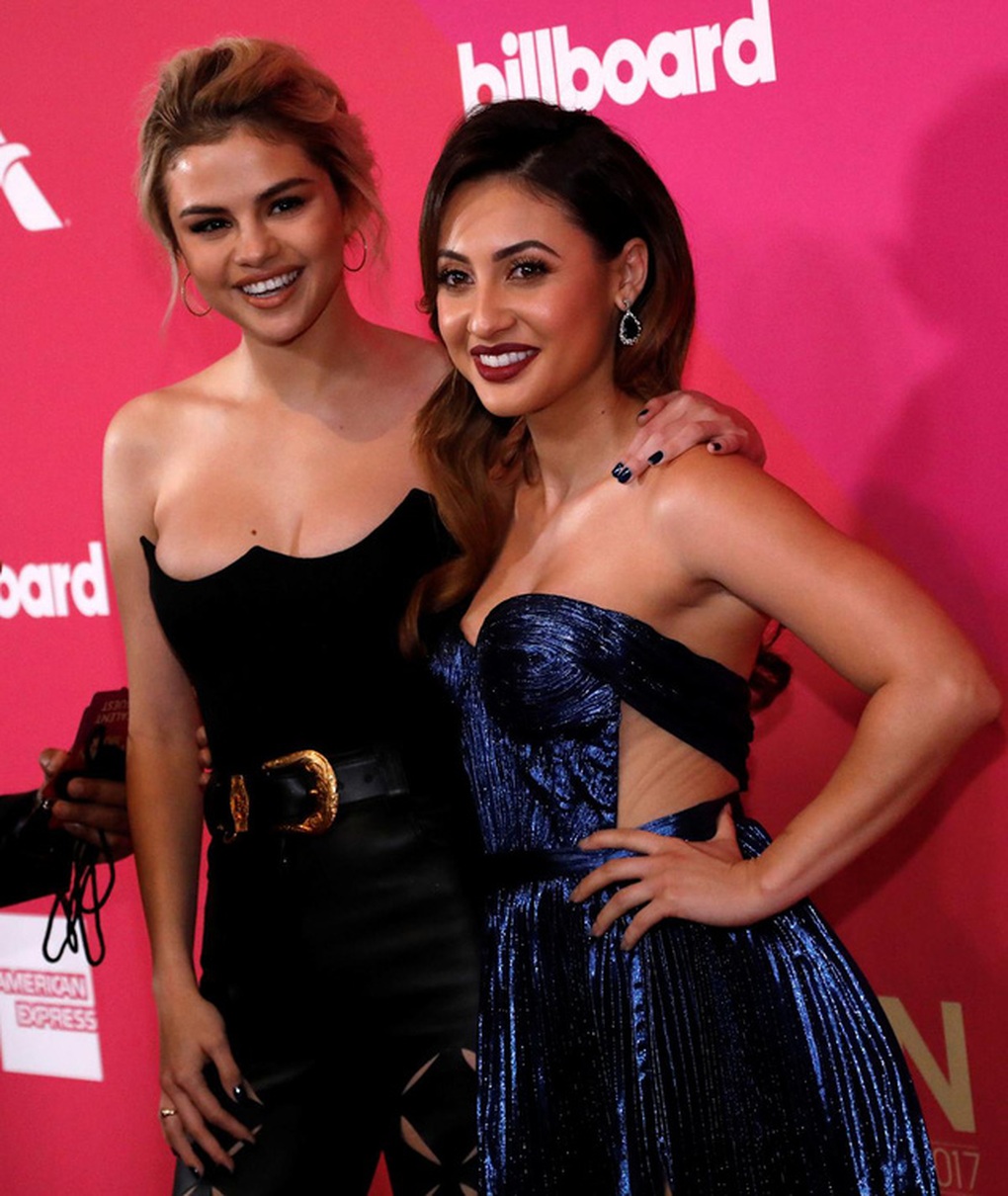 Selena Gomez and her best friend Francia Raisa were once considered a beautiful friendship in Hollywood (Photo: Getty Images).
Not only did Selena not mention her kidney donor in her interview with Rolling Stone, Selena also absolutely did not mention this close friend in her latest documentary recounting the events in her life and how she overcame difficulties. towel. This action of Selena Gomez continues to stir up the audience.
Most recently, Selena Gomez responded to the scandal about her friendship with Francia Raisa. On the video posted on the TikTok platform, the female singer born in 1992 wrote: "Sorry, I didn't mention everyone I know." This apology from the famous singer did not appease public opinion and caused her to continue to receive criticism from the online community. Many opinions say that Selena Gomez is apologizing reluctantly.
The female singer was discovered to have Lupus erythematosus in 2015. The disease severely affected her. The female singer rarely appears in public because of excruciating pain, leading to anxiety and depression. In 2017, Selena Gomez was prescribed a kidney transplant after a long period of suffering from Lupus erythematosus. At this time, her close friend – Francia Raisa did not hesitate to donate a kidney to Selena Gomez.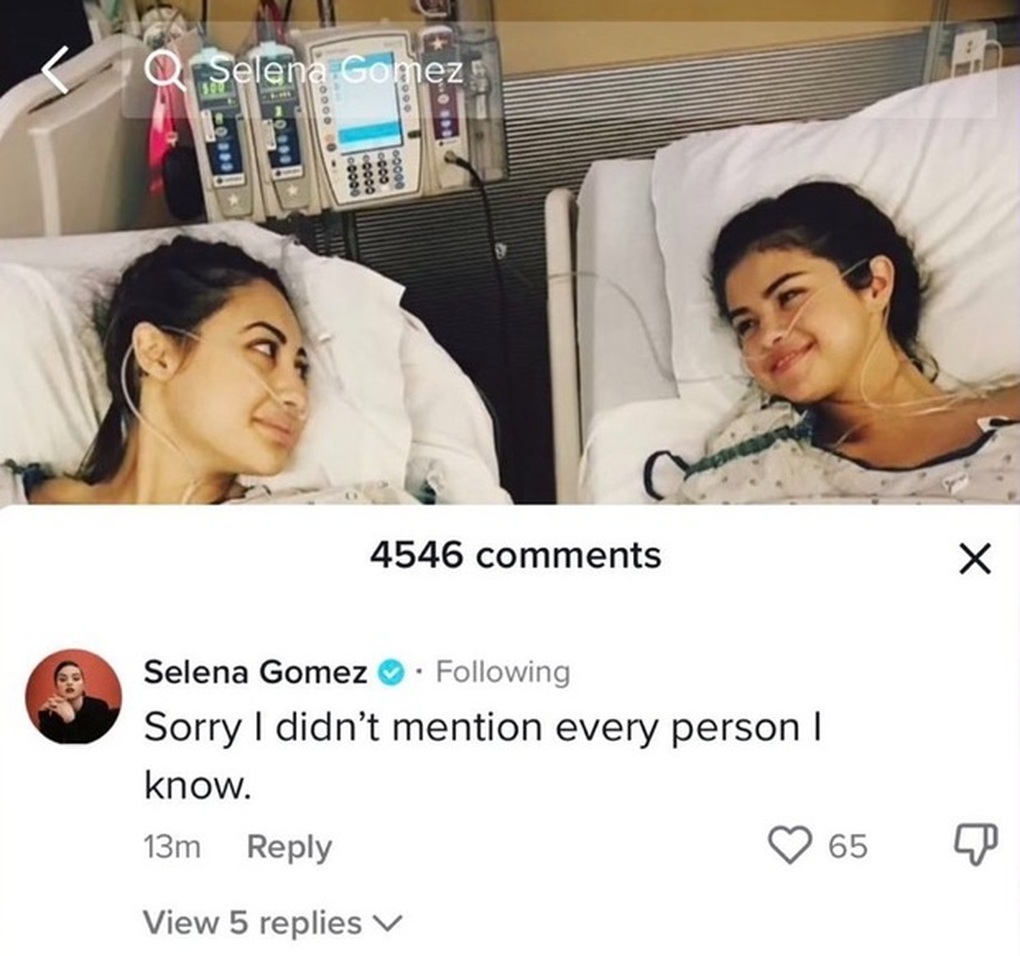 Selena Gomez's apology on her personal page after being criticized for being ungrateful for not mentioning her close friend who donated her kidney – Francia Raisa (Screenshot).
Francia Raisa, born in 1988, is also an American actress, who has played in many popular series such as Grown-ish and How I Met Your Father. The actress accepted to give away a part of her body and gave up her hobby of vigorous exercise to help her best friend continue to live and pursue her passion for art. The beautiful friendship of two girls has inspired many audiences around the world and received much admiration.
However, in 2019, public opinion was stirred by the news that the two no longer had a close relationship because Francia Raisa no longer publicly wished Selena Gomez a happy birthday. Selena denied the rumors at the time, but now suspicions that the two are in discord and "falling out" are heating up again.
The documentary Selena Gomez: My Mind & Me just aired on November 4, directed by Alek Keshishian, is attracting public attention by revealing many hidden corners of the female singer's life and process. American soldier overcomes crisis.

The film revolves around the period when Selena Gomez was around the age of 23 to 25. The work begins with the scene where Gomez stands in the backstage of the Revival tour and admits to feeling too pressured by fame. After this tour, she began to face a series of incidents and psychological problems.
In addition, the documentary also discusses the stormy 9-year relationship between Selena and Justin. Selena's mention of her ex as an important part of her life but completely forgetting the benefactor who brought her new life made many viewers skeptical.
After the psychological shock and discovery of her illness, Selena Gomez fell into a period of severe depression. In 2018, she was diagnosed with bipolar disorder. She heard mysterious voices inside. They became increasingly loud and clear and drowned out the sounds of the real world. Using medication makes it difficult for the singer to get pregnant.
"Having children is my huge dream. I want to have children. I will do everything to have children," the 30-year-old star said in an interview with Rolling Stone.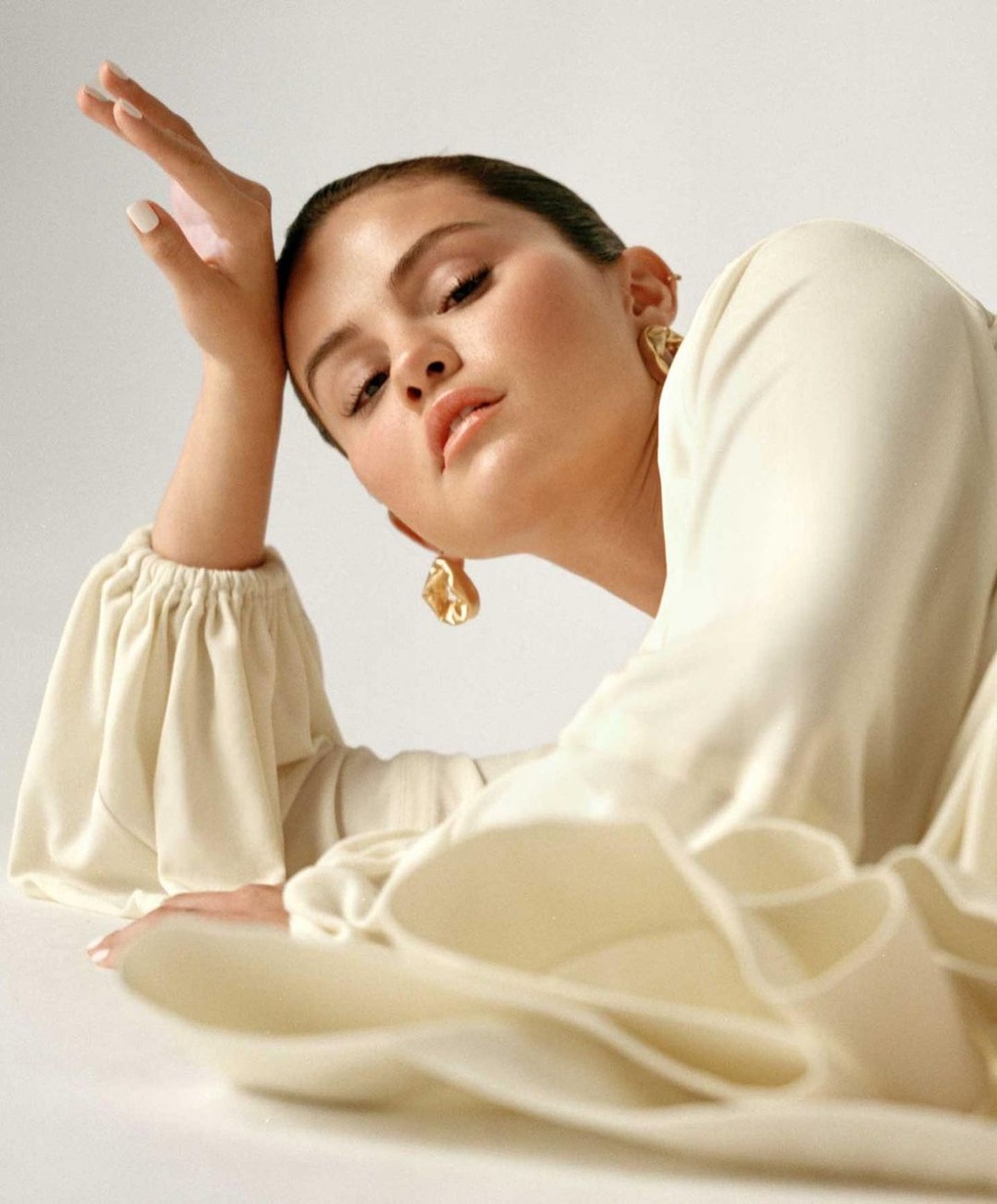 Selena Gomez admitted that her Lupus erythematosus disease got worse in early 2020, right during the period of quarantine due to the epidemic (Photo: Rolling Stone).
Selena also admitted that her lupus disease worsened during the quarantine period in early 2020. Many days, she woke up in such pain that she cried. Gomez was even more depressed because many plans were canceled or delayed because of her health situation.
Talking about the difficult period in life, the famous singer shared: "I think my past and mistakes made me fall into depression. Since I was a child, I worked and the only thing I want to be a family. I just want, like a mother. Sometimes, I want to give up so I can live happily like other normal people."
ADVERTISING CONTENT